Exe Ale Magazine - latest
The last edition produced prior to the COVID-19 pandemic was Issue 89 of Spring 2020.

A new Issue 90, Christmas edition, was printed and has just been followed by Exe Ale 91, Spring 2022.

You can download Exe Ale editions here: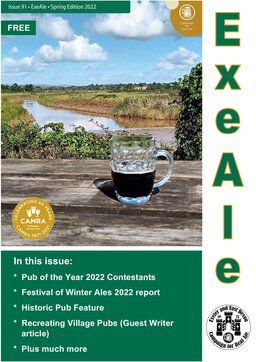 Exe Ale 91 (Spring 2022) PDF Download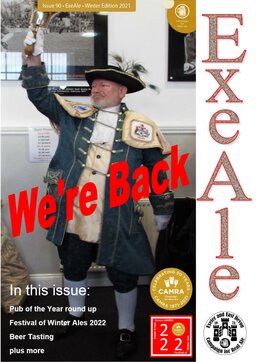 Exe Ale 90 (Winter 2021-2) PDF Download

Please send any news, information or articles for the Summer 2022 edition
to Keith D at ku.gro.armac.retexe@rettelswen by 30th April.

Please contact Keith at the above address if you would like to Advertise
in the magazine at the competitive rates shown within.